About Coyote Reyne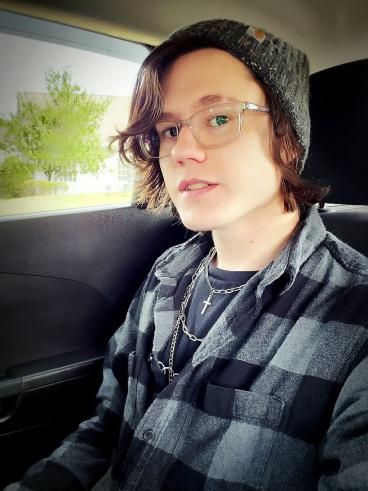 Pretending to be an eboy.
Hi! I'm Coy. I make things as Merewife. If you've been around for a while, you might know me under a different name, but it's all the same person, at least physically. I used to change my name a lot for too many reasons to explain here and now.
I've been making websites like this since 2014, and I also release music as Merewife on Bandcamp and Spotify. When I'm not doing either of those things, I'm a photographer. My portfolio site isn't quite ready yet though, but I'll link it here when it is.
I have a fondness for early/mid 2000s design and tech, which is pretty prevalent through the design of this site, especially with the style of this page in particular.
Wanna chat?
You can find me in the network2 Discord server.

More about me:
Name:
Coyote Petrichor Reyne, Coy for short. Coy, pronounced like Kai.
Known Aliases:
Delta Hart, Azimuth "Azzy" Azure Dawn, Anemone Rhiannon Teal, Skelly, River, Marin Exley, Rain Hart/rainulous. It changes a lot due to reasons I'm smart enough now not to put on a public website.
Age:
23 in earth years.
Gender:
I don't participate in gender.
Pronouns:
'Your Grace' (but really, it/they/he, in that order preferably)
Interests:
2000s design/music, photography, vintage technology
Influences:
the Waterfalls music video by TLC and Björk's entire career
Cell phone:
iPhone 12 mini
Main computers:
MacBook Pro 15" (2019), an HP desktop which has been modified, Samsung Galaxy Book S (ARM version) more about my computers
Operating Systems:
Windows 10, macOS 11, iOS
Camera of choice:
Leica SL (Typ 601), Leica M4-P, LOMO LC-A, various vintage lenses. more about my cameras
Languages spoken:
English (duh), German.
Favourite quotes:

"I see it, I like it, I want it, I got it." - Ariana Grande

"Sometimes... things that are expensive... are worse." - Freckle

"You just copy everything we do - If I wasn't me I'd copy me too" - 100 gecs

Astrological Sign:
Scorpio
Eastern Zodiac:
Ox
Myers Briggs Type:
INTJ
Enneagram Type:
Type 8, I think?
Politics:
Communist, Gamers Against Weed, Concerned Moms For Ketamine. I think they should put the cocaine back in Coca-Cola.*
Religion:
I think that if a witch eats the president that witch should become the president.
Favorite Musicians/Bands:
Björk, Aqua, Fleetwood Mac, Stevie Nicks, Phoebe Bridgers, Julien Baker, Mitski, Hozier, 2NE1, Kim Petras, The Knife, Lady Gaga, anyone New Wave.
Prefered mode of Transportation:
Being carried.
Actual mode of Transportation:
A 2019 Chevrolet Sonic RS, aka Holden Barina, to replace my broken 2005 BMW 330xi. Someone stole the bike I stole from Goodwill. Also DC Metrorail if I have to go into DC.
Due to my strong personal convictions
I wish to stress
That this website
In no way endorses
A belief in the Occult.
*For legal reasons, 50% of these are a joke. It is up to you to decide which.