PowerBook G4/1.0 (12-inch, 2003, DVI)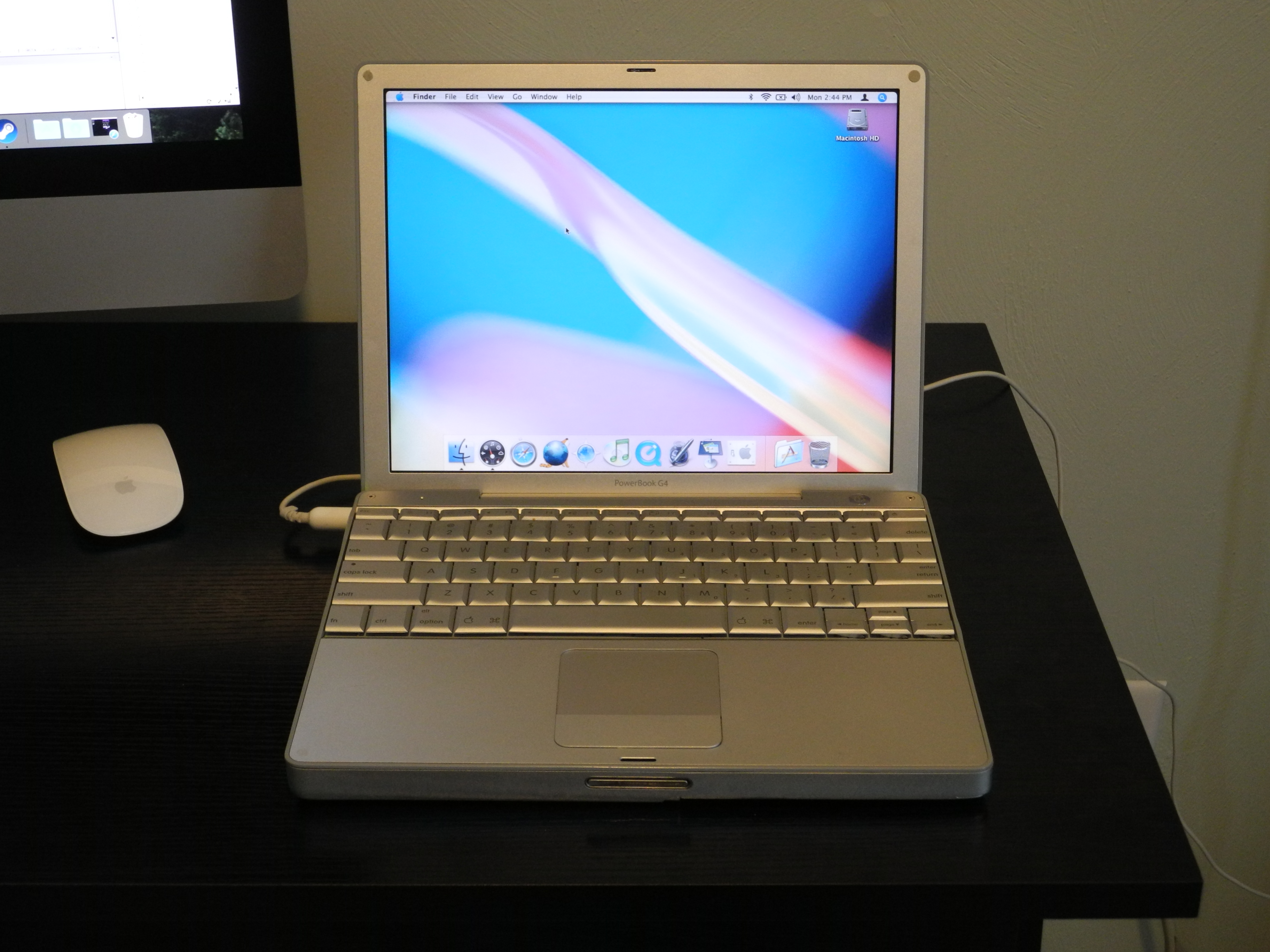 Smaller than the iBook, the PowerBook G4 12-inch is one of the smallest full-featured laptops Apple ever made. It was made obsolete when the MacBook was released, although the MacBook's plastic case didn't compare to the more durable aluminum used on the PowerBook. Some say the 12-nch PowerBook was replaced with the MacBook Air in 2008, but I don't think it received a true replacement unti the 13inch MacBook Pro.
I got mine for the low price of $0 in 2017, although I don't yet have a battery for it.
Specifications
Year
2003
Model
A1010, EMC 1986, PowerBook6,2
Processor
PowerPC G4 7447 @ 1.0GHz
RAM

512 MB DDR

256 MB on logic board, 256 MB in slot.

Graphics
NVIDIA GeForce FX Go5200 32MB
Display
12.1 TFT XGA (1024 x 768)
Storage
60 GB 4200RPM HDD
Expansion
Slot for AirPort Extreme, installed.
Operating System
Mac OS X 10.4.11 (Tiger) (Maximum: 10.5.8)
Photos
The ports from left to right are: Power, 56k modem, ethernet, Firewire 400, 2 USB 3.0, Mini DVI, Audio in, Audio out, and a Kensington lock slot.
Screenshots